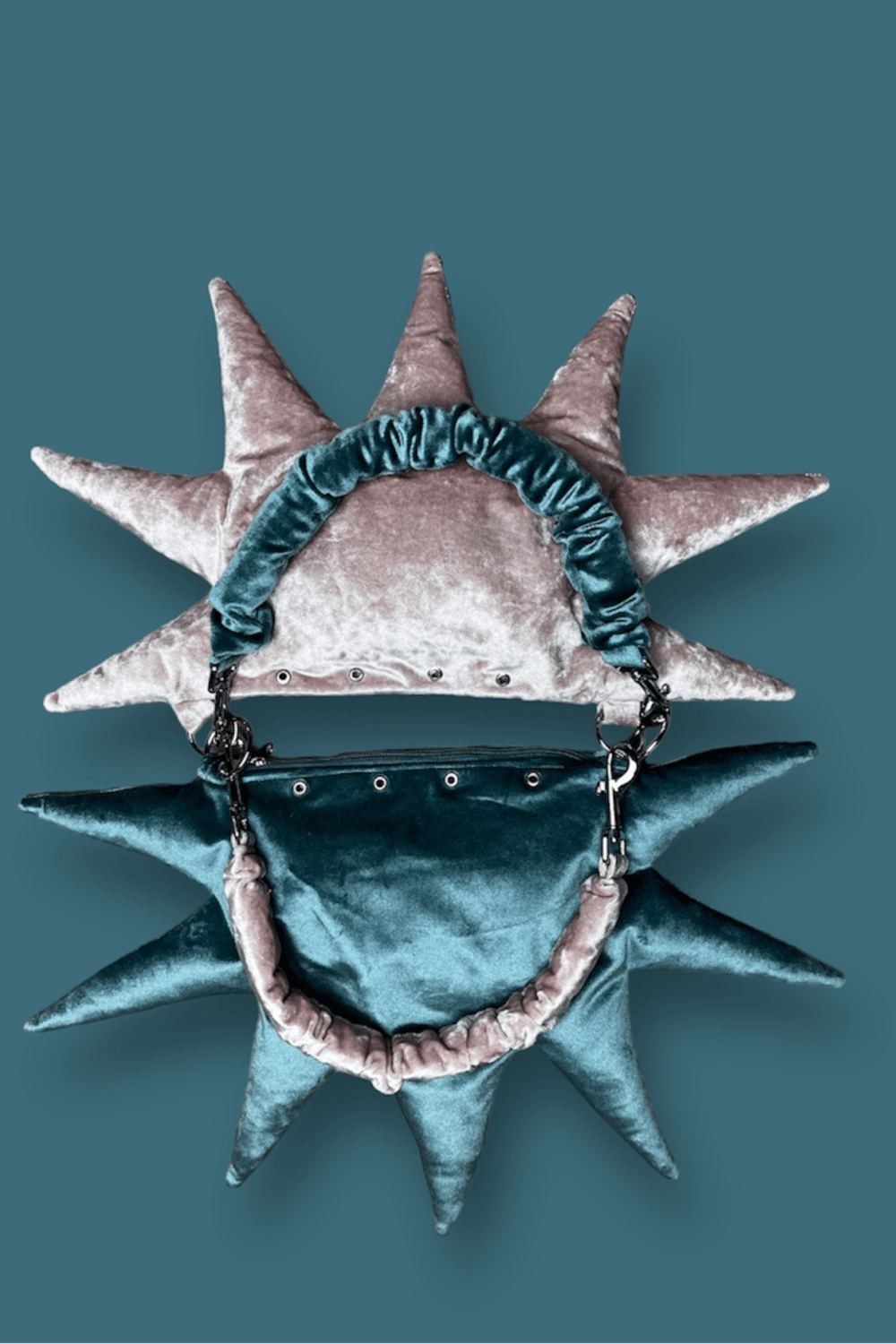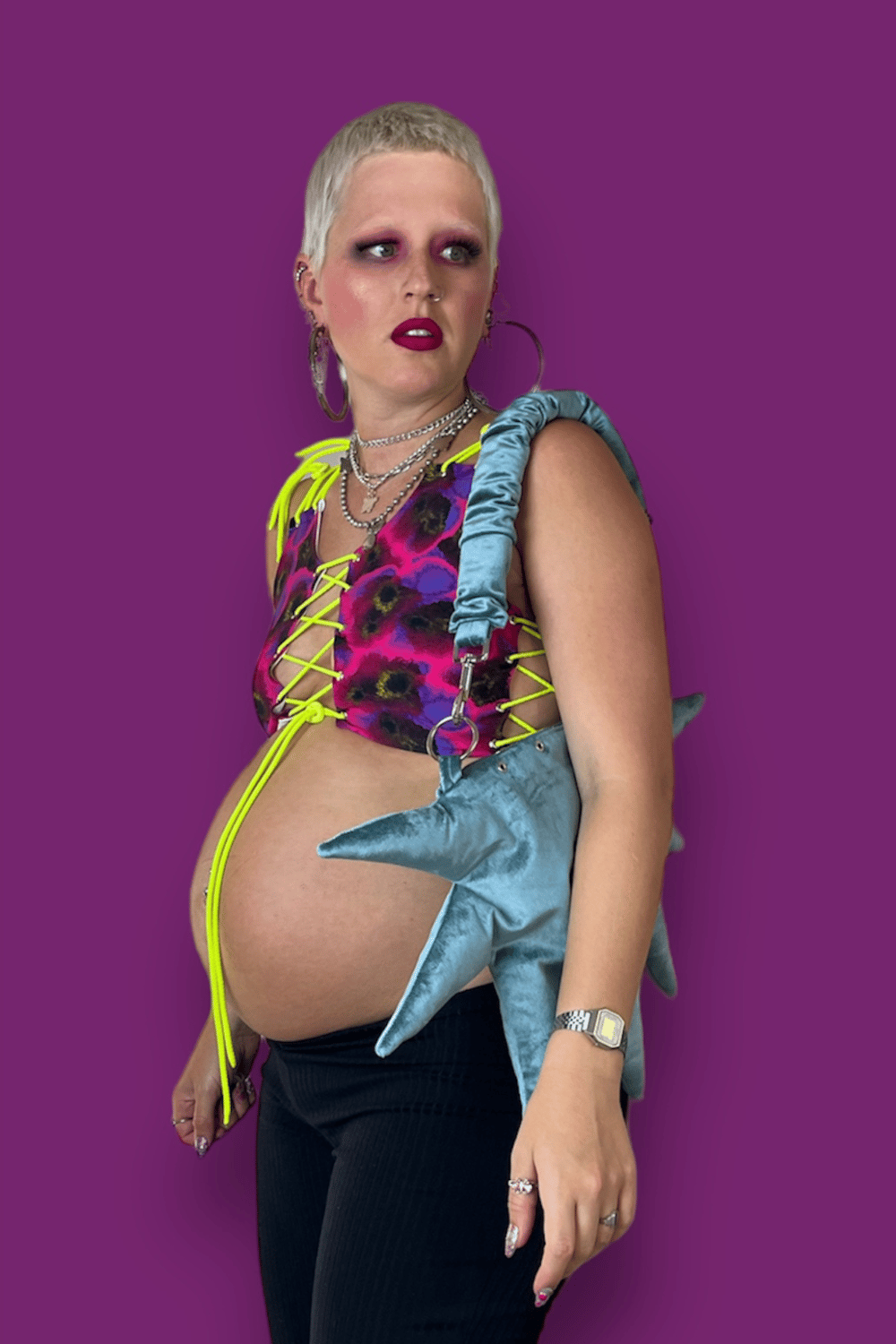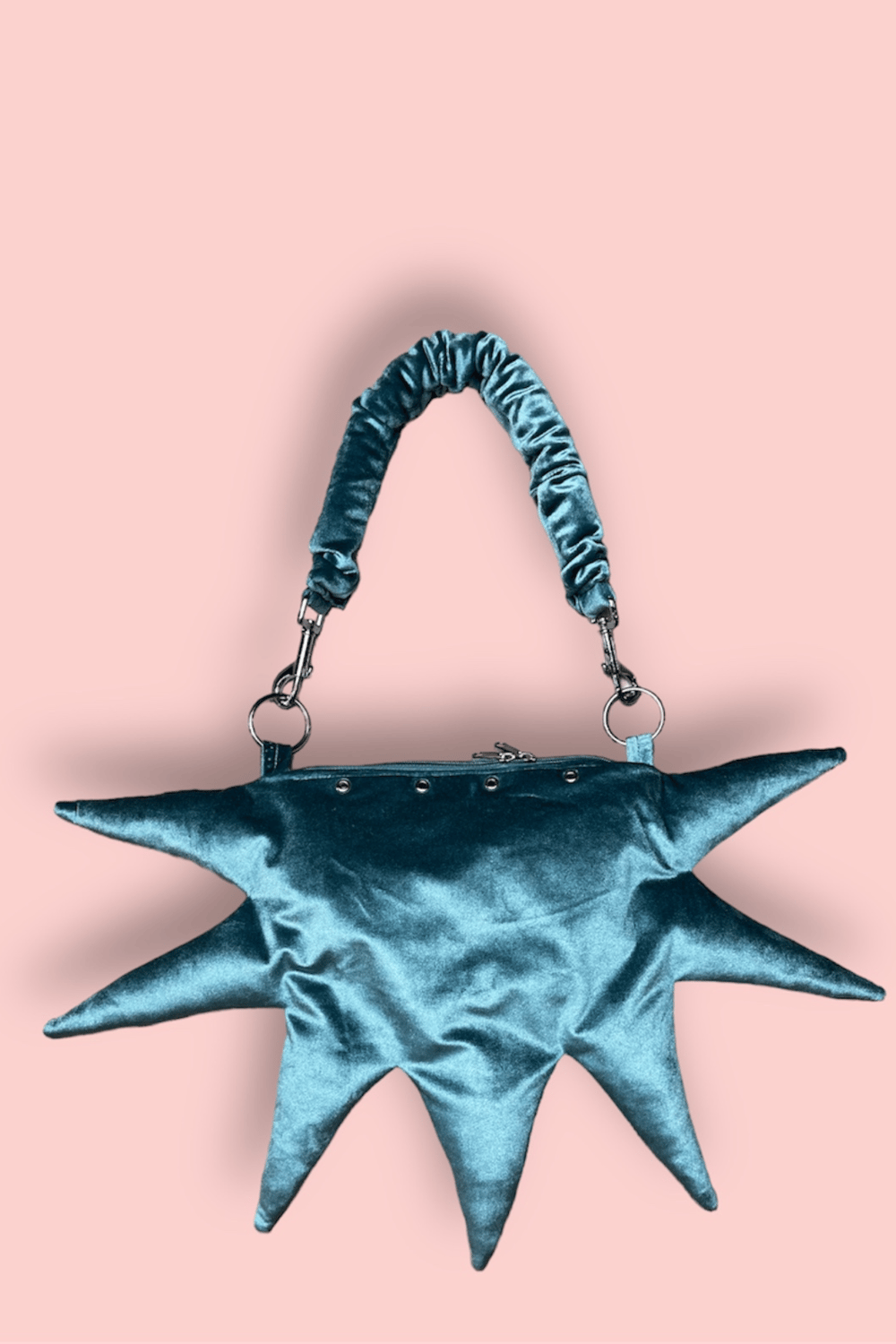 -made from deadstock soft velvet fabric, lining from the same material
-mini pocket inside
-closes with a zipper
-strap with soft filling inside for better comfort
height: 35cm with the spikes/20cm inside
width: 55cm with the spikes/26cm inside
strap length: 60 cm
Star shape is filled with leftover jacket filling.
Only two pieces available.
This garmet is made to order so please allow 5-10 business days for order to be shipped.