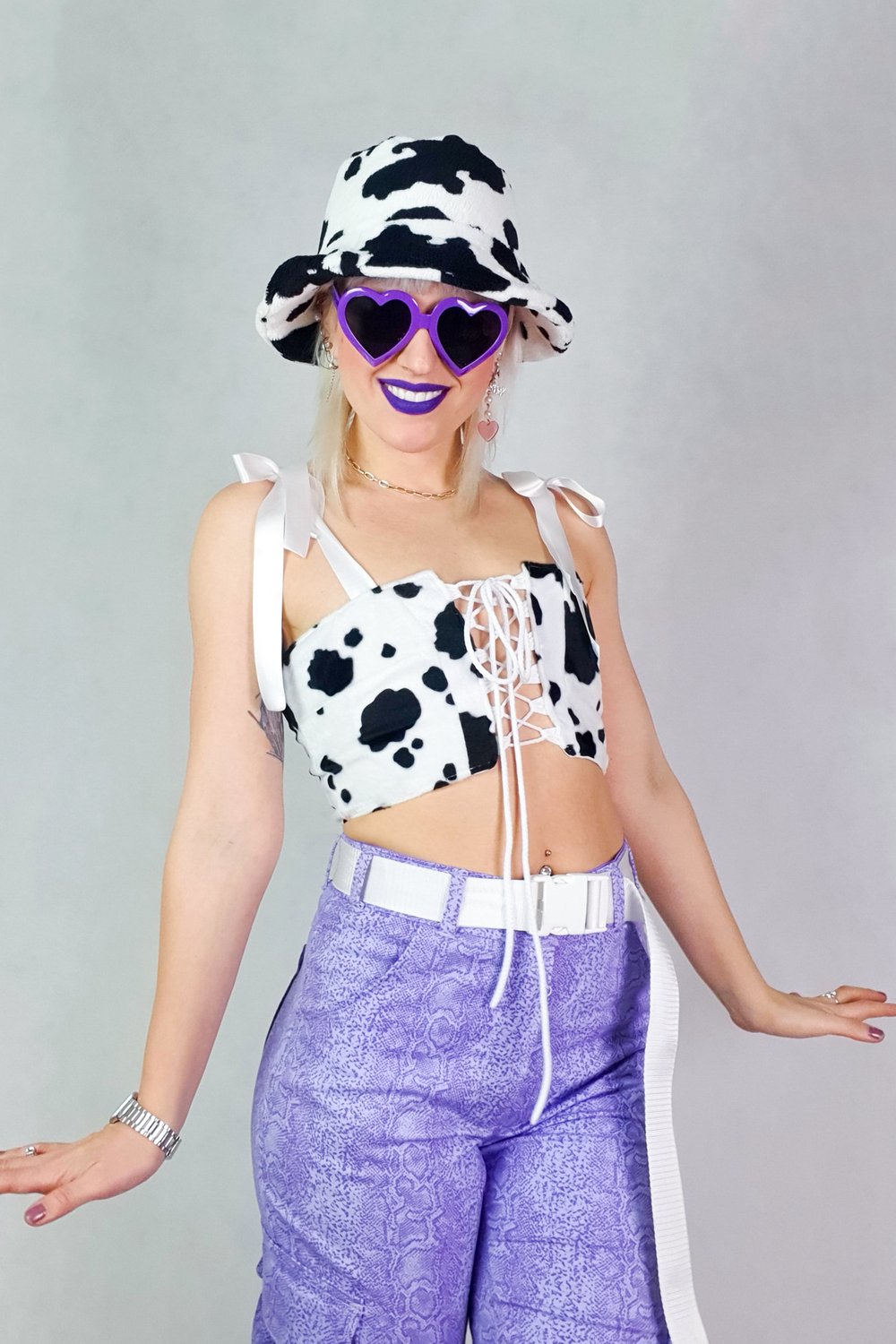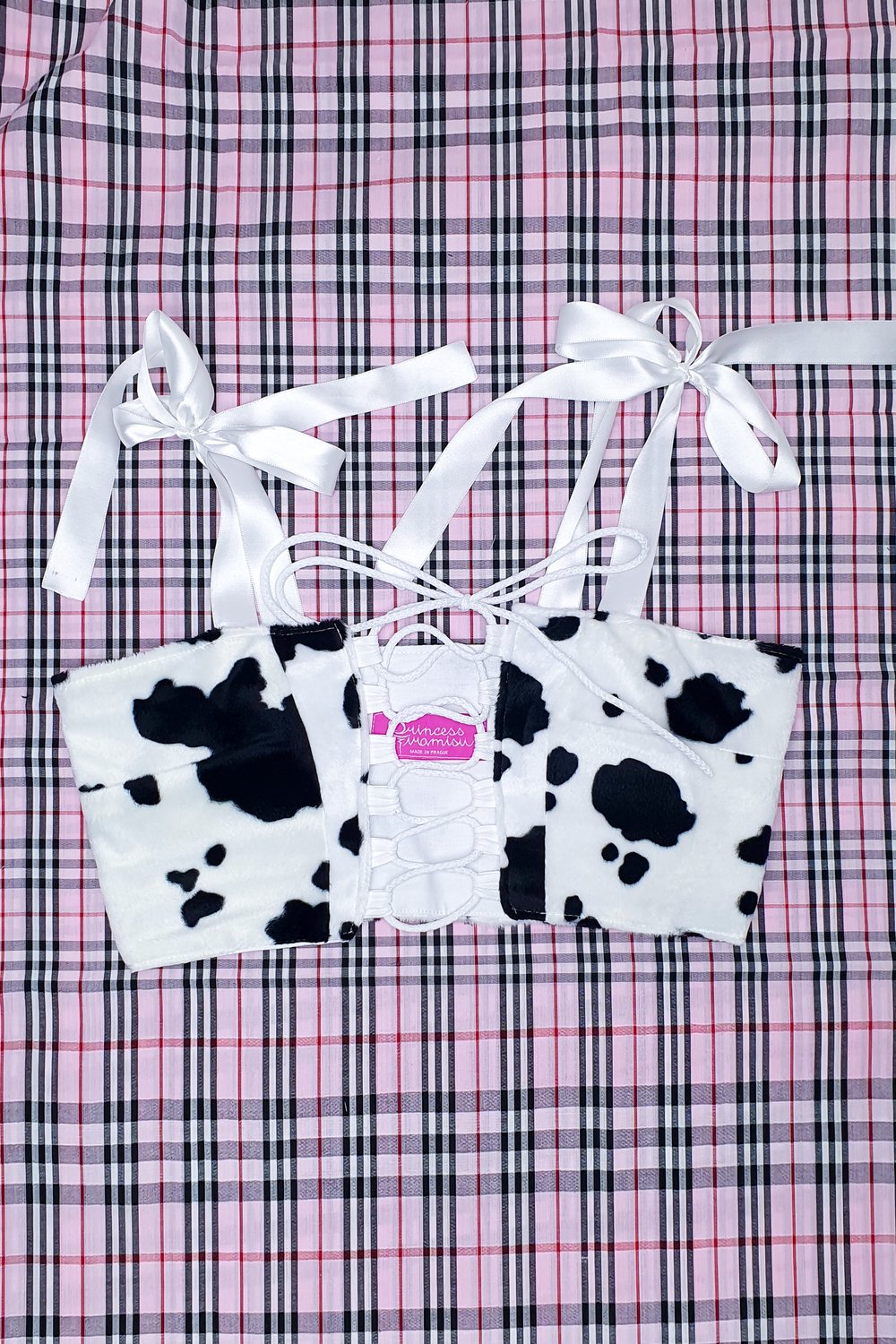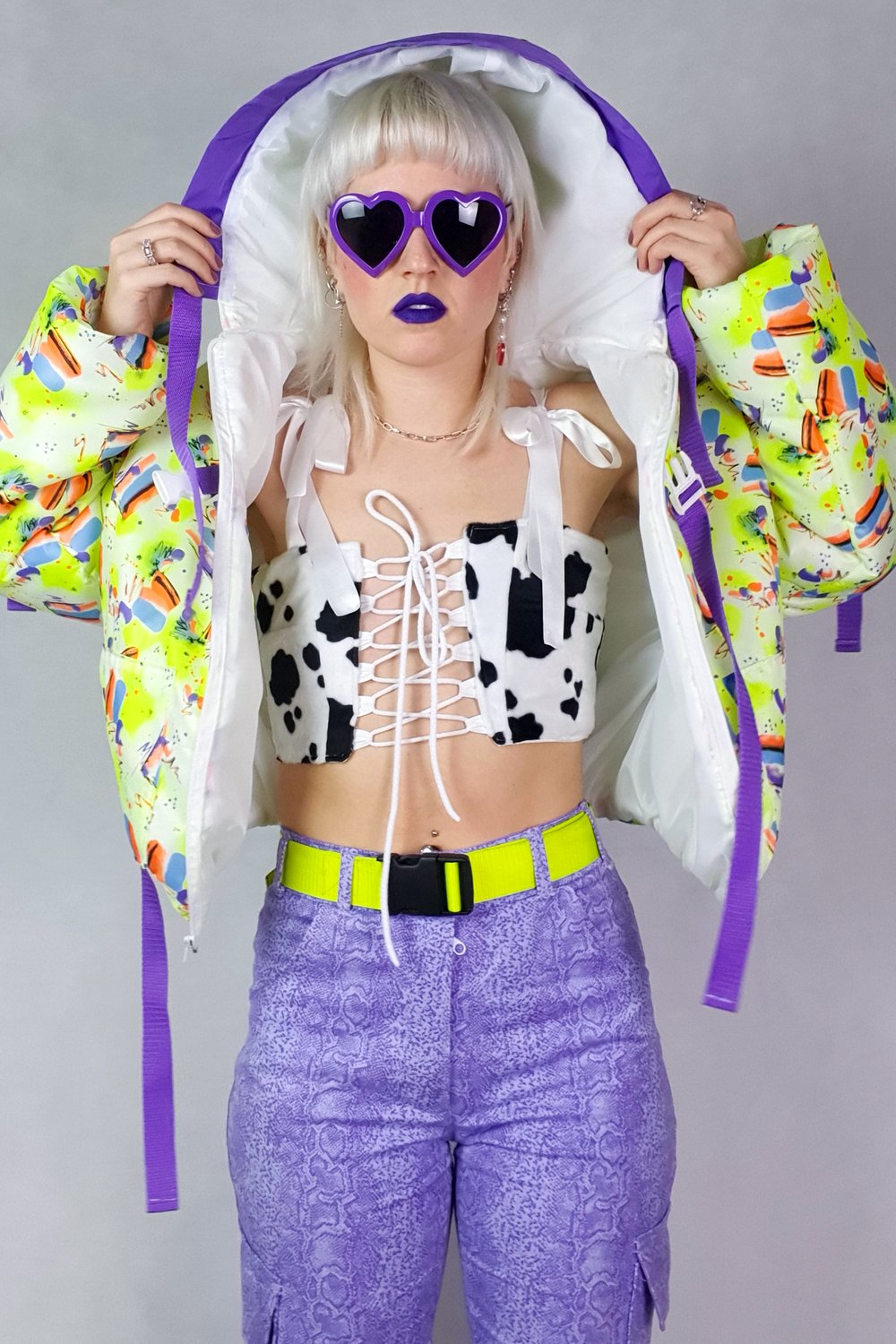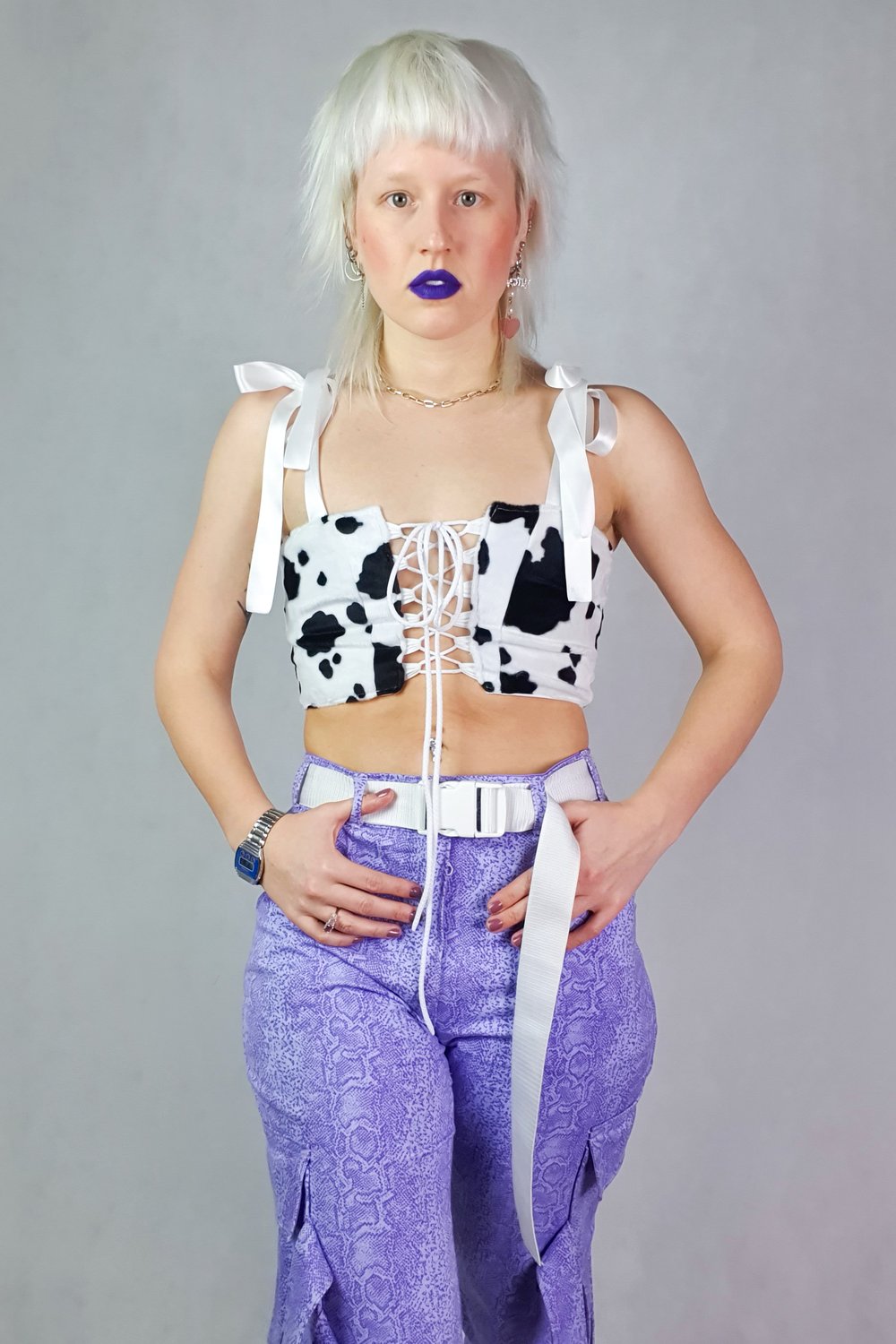 -tube top adjustable by lace
-straps are adjustable ribbons
-made from thin fur fabric with cow print
-cotton lining inside
This item is made to order, please allow up to 10 business day for the garment to be made for you.
Everything is made from deadstock materials, therefore cannot be produced in big amounts. Only a few of each will be available and that is why all is made to order to make sure no fabric is wasted on unwanted sizes.